Creative Valley Collectiv
ATMOSPHERIC, INTIMATE AND ECLECTIC
Atmospheric, stylish and eclectic: The Study guarantees great ideas and unexpected outcomes. In this intimate, perfectly equipped meeting room for groups of up to 6 people, design icons of the past and technology of tomorrow come together effortlessly. The Study is our contemporary take on the classic study room, with stylish art, beautiful materials and timeless design furniture. And there is also a beautiful bookcase with a beautiful collection of classics – how could it be otherwise?
BECOME PART OF OUR COMMUNITY
Would you like to know more about the possibilities at Creative Valley? Fill in the contact form below.
We will then contact you as quickly as possible and/or send you the requested brochure.
You can also call and/or e-mail us directly:
Do you want to be kept informed?
I agree to sending and storing my data in accordance with the privacy statement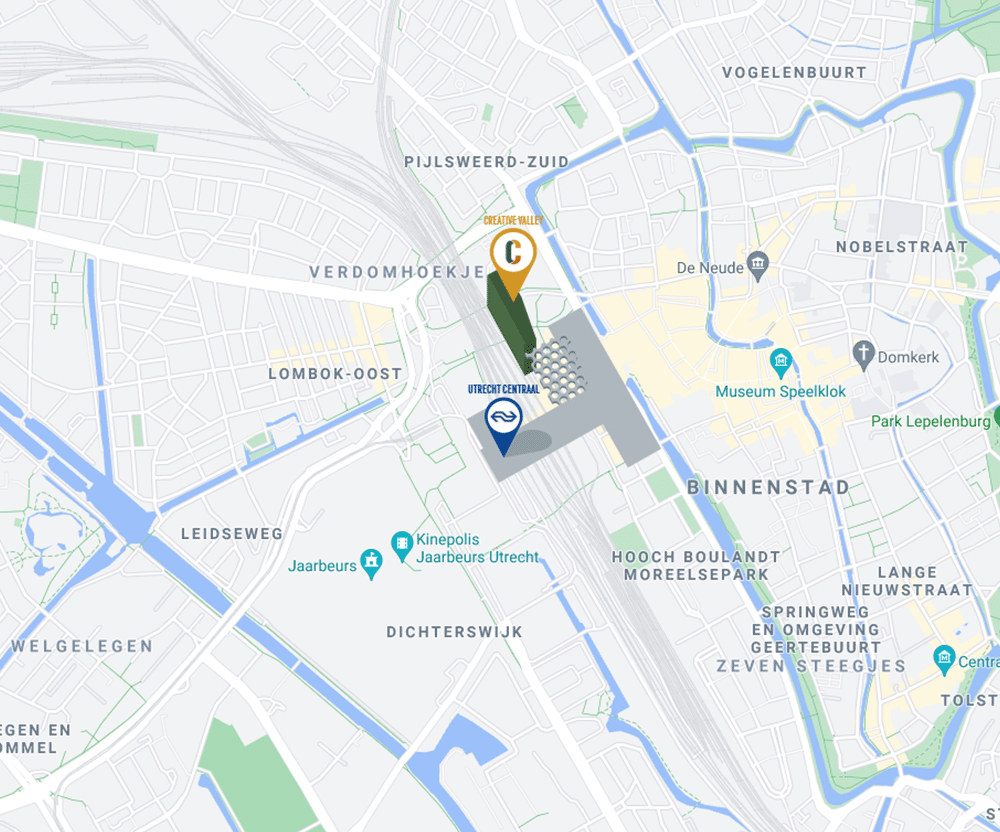 IT DOESN'T GET ANY MORE ACCESSIBLE​
With Collectiv you can go in any direction. Literally. After all, you are in the middle of the middle of the Netherlands. You can step straight from the train, tram or bus into the building, from door to door with a roof over your head. And afterwards you can be on your way home or to your next appointment in no time. The largest bicycle shed in the world is located right next to Creative Valley and you can comfortably park your car in the P4 parking garage.
Creative Valley Utrecht CS
Stationsplein 32
3511 ED Utrecht