Creative Valley Collectiv
MULTIFUNCTIONAL, PRIVATE, INSPIRING
Whether you are looking for a location to host a stylish relationship event or you simply want to spend another day working together with your team. Collectiv Exclusief offers you the opportunity to rent the meeting & event wing in its entirety. The 6 unique, high-end rooms and breakouts, each with their own layout and atmosphere, are entirely at your disposal. Whatever you want, we will ensure everything is taken care of – right down to the last detail.
BECOME PART OF OUR COMMUNITY
Would you like to know more about the possibilities at Creative Valley? Fill in the contact form below.
We will then contact you as quickly as possible and/or send you the requested brochure.
You can also call and/or e-mail us directly:
Do you want to be kept informed?
I agree to sending and storing my data in accordance with the privacy statement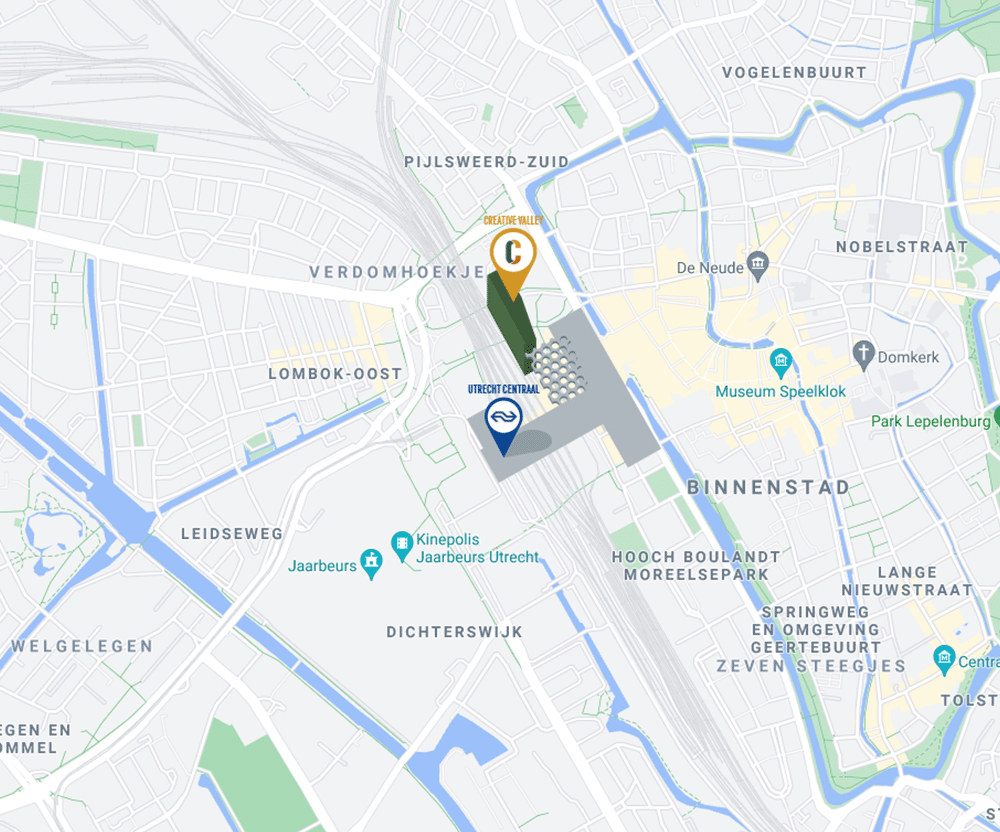 IT DOESN'T GET ANY MORE ACCESSIBLE​
With Collectiv you can go in any direction. Literally. After all, you are in the middle of the middle of the Netherlands. You can step straight from the train, tram or bus into the building, from door to door with a roof over your head. And afterwards you can be on your way home or to your next appointment in no time. The largest bicycle shed in the world is located right next to Creative Valley and you can comfortably park your car in the P4 parking garage.
Creative Valley Utrecht CS
Stationsplein 32
3511 ED Utrecht